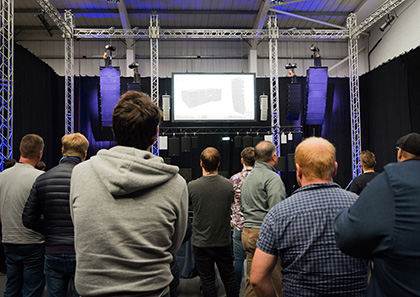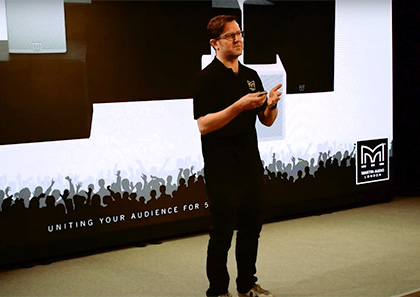 Our celebrated Open Days return and this time around we're sharing the limelight with our pro-audio sister brands from the Focusrite Group: Optimal Audio, Focusrite Pro and Linea Research.
Furthermore, you now only have to register for a day pass leaving flexibility for when you want to come and go, but just let us know if you need lunch provided.
Optimal Audio will showcase and demo products from across their ecosystem portfolio including new products.
Both Linea Research and Focusrite Pro will have a selection of product on show as well as dedicated presentation time.
Location:
Martin Audio HQ. Century Point, Halifax Road, Cressex Business Park, High Wycombe, Buckinghamshire, HP12 3SL. UK.
Itinerary:
Tuesday, Sept 6
09.30 — Welcome Address
09.45 — Martin Audio demo
12.00 — Focusrite Pro presentation
12.30 — Linea Research presentation
13.15 — Optimal Audio demo
15.00 — Martin Audio demo
17.30 — Close for private Martin Audio distributor function
Wednesday, Sept 7
09.30 — Martin Audio demo
12.00 — Focusrite Pro presentation
12.30 — Linea Research presentation
13.30 — Optimal Audio demo
15.30 — Close for private Optimal Audio distributor function
Thursday, Sept 8
09.30 — Optimal Audio demo
11.00 — Martin Audio demo
13.30 — Close