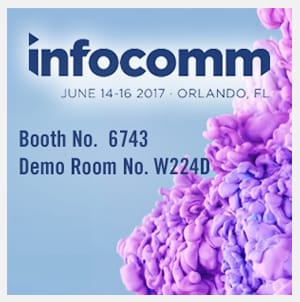 We'll be returning to InfoComm, Orlando and it's the perfect opportunity to get to know more about our recent product announcements and to hear them as well.
The full product line up that will be demoed is as follows:
X8, X210, X12, CDD5, CDD6, CSX112, CDD-LIVE8, CDD-LIVE 12, CSX-LIVE118, CDD-LIVE 15, CSX-LIVE 212, LE100, LE200, XE300, XE500, WPM, WPC, iK81, iK42, MLA Compact, MLX.
Yes, it's going to be one amazing show!
Demo Times
Demo Room No. W224D
Register Now
How can we help?
If you have an audio project, whether that's a Live Event or an Installation, and would like some expert advice or interested in a demo, please register your details
Get Advice