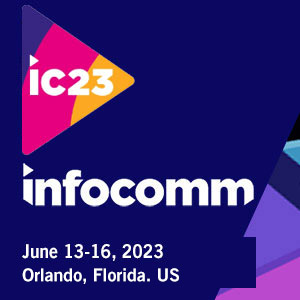 Martin Audio is back at InfoComm with a dedicated audio demo room, and a show floor booth that we will be sharing with our sister brand, Optimal Audio.
The demo room will comprise ADORN pendant speakers, CDD point source on wall speakers, TORUS constant curvature and both WPS and WPC from the Wavefront Precision Series.
Demos start on Tuesday, June 7th with the show floor opening Wednesday, June 8th.
FREE Exhibit Hall Passes With VIP Code:MAR614
Booth No. W2703 – Hall Map
Audio Demo Room No. W218 (Level 2) – Hall Map

Demo Times
Tuesday 7th June:
11am – 12pm
1pm – 2pm
3pm – 4pm
Wednesday 8th to Friday 10th June:
9am – 10am
11am – 12pm
1pm – 2pm
3pm – 4pm