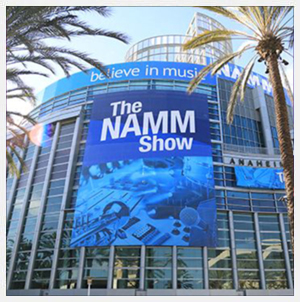 Martin Audio is pleased to once again be at NAMM and is offering multitude of ways for visitors to see, listen and understand more about our offering and how we can help you, Unite Your Audience.
The Loudspeaker System Showcase – Arena
Firstly, Martin Audio will be part of The Loudspeaker System Showcasein the Arena demoing our latest Wavefront Precision model, WPS, with subwoofer support provided by our integrated cardioid SXC118.
In addition, our latest self-powered portable series, BlacklineX Powered, will be showcased with the XP12 and subwoofer XP118 on demonstration.
DEMO TIMES:
Thursday, Friday and Saturday 'round robin' comparative listening sessions will be at 11.00am, 2.00pm, and 5.20pm.
The individual showcase sessions for Martin Audio are:
• Thursday, 16th — 4.20pm
• Friday, 17th — 12.20pm
• Saturday, 18th — 10.20am
Hospitality Suite - Room: 19317
At the show, we will also have a hospitality suite so that you can meet the team, discuss your needs and probably grab some much in demand swag and a cup of coffee.
D'Angelico Guitars
Furthermore, we are delighted to partner once again with D'Angelico Guitars and their wonderful showcase of established artists and new talent. Another of our Wavefront Precision models, WPM, will provide sound reinforcement for all performances.