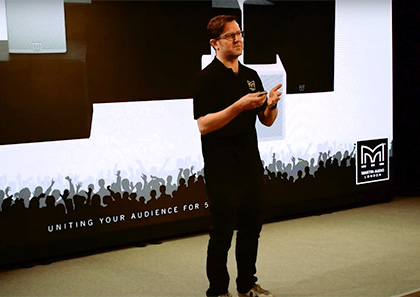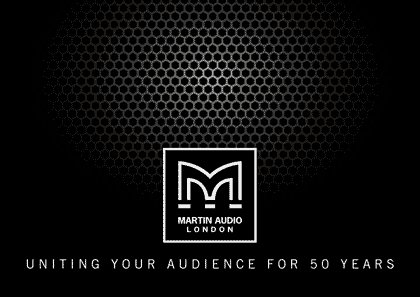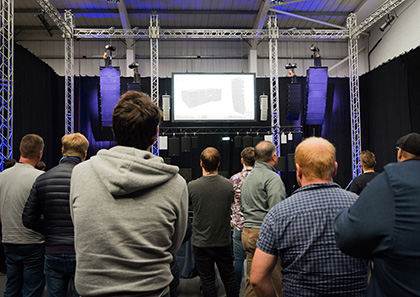 Open Days – 50th Celebration
For our first set of Open Days in two years, this latest program will be a little different.
Firstly, and most importantly, to safeguard both our staff and visitors during the ongoing Covid situation there are some protocols and measures we are putting in place.
More excitingly this is our 50th year, so our two-day event includes a legacy and memorabilia walkthrough and on the Tuesday night, an evening party. All guests will receive a complimentary copy of our 50th celebratory coffee table book.
For the demonstrations themselves, guests can enjoy the ADORN series including the latest ceiling additions, BlacklineX, CDD, TORUS and SXCF118 subwoofer as well as our Wavefront Precision series, which was recently recognised with the Queen's Award for Innovation.
A safe and enjoyable show
We couldn't be more excited to reignite our successful Open Day format, but please read the following guidance notes before registering and organising your trip:
1. Green listed countries only
The Open Days are open to anyone, but those travelling from abroad need to be part of the UK Government 'green' list of countries at the time of your travel. The current list can be found HERE, but please note the list changes and so we cannot be responsible if a country moves out from the green list. Please ensure you book refundable travel arrangements to safeguard against this.
2. Vaccination/Covid free test
Entry to our HQ will be conditional on proof of either a double vaccination or negative covid test taken a maximum of 24 hrs in advance. We can also provide onsite tests on the day of entry.
3. Masks and sanitiser
Although masks will not be mandatory, those wishing to wear a mask, please do so and we will also have spare masks available alongside sanitiser.
4. Demo sessions are limited to 40 people
To help ensure a little more space and safety each of the presentation/demonstration sessions are capped at a maximum of 40 visitors plus staff. Each session is therefore on a first come first serve basis, with a supplementary 'waiting room' registration that we will utilise in case anyone is unable to attend. Please arrive no earlier than 30 minutes prior to your planned session.
5. Restricted access / no factory tours
This time, we will have to restrict access to the building so we will not be able to provide factory tours and it will be necessary for everyone to move off site after their session has finished. Again, please remember to arrive no earlier than 30 minutes prior to your planned session.
6. Party Night
Tuesday night is party night! A special 50th celebration will take place in nearby Marlow. Guests can arrive from 19:30 and stay till late, with food, drinks and entertainment provided. The event is capped at 150 people and it will be necessary to register on a first come first served basis. Guests will have to make their own travel arrangements to and from the party.
Location: Martin Audio HQ
Century Point, Halifax Road, Cressex Business Park, High Wycombe, Buckinghamshire, HP12 3SL. UK.
Register Below