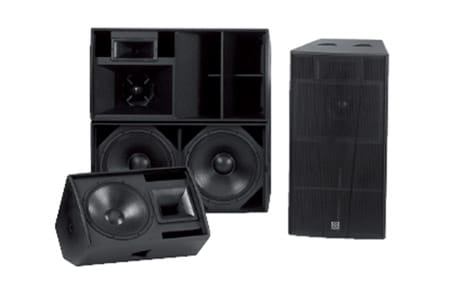 Superior by Design
---
Launched in 1999, the original Blackline Series set the standard for affordable professional loudspeaker systems — becoming synonymous with sound quality and reliability to become the benchmark for a variety of portable sound reinforcement applications and well as installations into live music venues, nightclubs and bars worldwide.
Blackline+ high power performance loudspeakers and sub are ideally suited for thumping club performance and large scale installations.
A series of very high performance, all-horn, three-way system in a single wide-bandwidth package is complimented by a double 18 sub-bass to be used as the low frequency section of the bi-amped or tri-amped H3+ system, and both can complement BlacklineX Series in large scale installations or club systems.